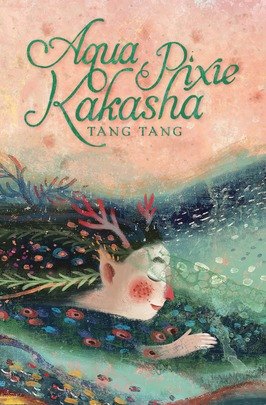 VIEW TEACHERS NOTES
Aqua Pixie Kakasha
Author

: Norliah Syer
Illustrator

: Norliah Syer
Age :

7 - 12 years
When Tilly befriends an ugly and feared old woman in her village, she is surprised to discover that she is really an aqua pixie! Faithfully waiting for rain to come and
restore her lake, Aqua Pixie Kakasha has been in hiding for many years. Can Tilly help her find her way back home or will Kakasha give up on Lake Pululu and become a real human?
Release date :

1st November 2019
About the Author and Illustrator
Author and Illustrator : Norliah Syer
Norliah is a mother of two beautiful boys and has been working in education for the past seven years. She runs her own business teaching singing, music and movement to children for the past ten years. That's Where I Find You is her first children's picture book. Norliah has been inspired to tell this story based on the loss of her mother at age thirteen. Writing poetry and songs helped her through this experience. She has just completed her final year of her bachelor's degree in Education Primary and she looks forward to extending her passion for literature and music through primary teaching. Norliah also has a Diploma in ...
READ MORE

ABOUT THIS AUTHOR AND ILLUSTRATOR
There are no reviews of this book, why not be the first to leave us your thoughts
Other books you may also be interested in