Interview with Karen Young
June 2nd, 2017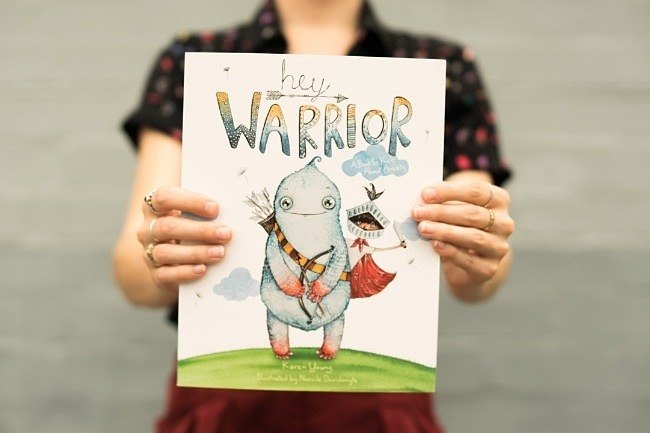 Kid's with anxiety is a hot topic at the moment, as parents are beginning to realise that children face many of the same complications as adults. Abby sat down with author, psychologist, and renounced blogger Karen Young, to talk about her new title Hey Warrior, which teaches kids (and adults alike) that anxiety is natural, can be managed, and explains how a normal body process goes wrong.



Hi Karen, congratulations on your first title! Can you tell us about your journey to publication and the origin of Hey Warrior?
Thank you! I feel as though I've been tickling Hey Warrior to life for such a long time so it's super exciting to see it finally in print. The journey to publication has been full of confusion, frustration, elation, disappointment – and all of the other things that come with great experiences. After I wrote the book, I found an illustrator, and then set on the 'adventure' to find the best way to get it out there. After going down many (!) roads, I found Little Steps. I loved the collaborative model – it means I'm able to be involved in the things that are important to me, with a very wise and wonderful crew to guide me on the rest.
Your background in psychology has been instrumental in the book's creation, but it's also clear you have a strong passion for this subject. What inspired this?
Hey Warrior actually began with a conversation with my daughter. She was struggling a little with her own anxiety because of her transition into middle school. We were on our way to a soccer game and we had a chat about it in the car, using the same concepts and strategies that are in the book. A couple of weeks later she told me, (unprompted – which is why it meant something!) that the conversation had made a difference for her. I'd just started my website, heysigmund.com, so I decided to put the things we talked about into a blog post. The post went viral so I could see there was a huge need for information about anxiety that parents and kids could use. A children's book seemed like the obvious answer. Kids are powerful when we empower them, and stories have a remarkable capacity to do that. It's how we've been passing on important information since the beginning of us.
Hey Warrior features a very cute and cuddly amygdala (the part of the brain responsible for, amongst other things, anxiety). Personification is an important literary device here, have you found it is also an important device in therapy for children?
Absolutely! Personification can make things that can be a confusing or frightening for kids, more relatable. This is particularly relevant for anxiety, which can feel scary, but which is actually there to protect us. As with all of us, the more kids can understand about the mysterious things – like that beautiful big mass of jelly in our heads – the more empowered they can be. Personification lets us give them information in a way that's fun, engaging and non-threatening.
What is your favourite children's book, and does its influence feature in your work?
Oh that's a tough one! There are so many brilliant children's books out there, but perhaps my favourite is Princesses are Not Perfect by Kate Lum. It's just such a fun book! The characters are gorgeous and threaded through the mayhem and chaos of the story is the very important message that none of us are perfect. It takes the raw edges that come with being human (our imperfections) and speaks about them in a way that brings on a heavy exhale when we realise that we're normal because of them, not despite them. I hope I've been able to do the same with anxiety. Anxiety is such a normal part of being human. The trouble comes when it happens so much that that it holds kids back. I want kids to realise that they are so wonderfully normal!
Do you have any exciting plans for a sequel to Hey Warrior?
Yes I do and the exciting part is that now that I've been through the publication process once, hopefully the next time will be so much easier! I have two more on anxiety that I'm working on. One is with the illustrator, and with the other, I'm still on getting the text just right.
You can visit Karen's blog (definitely worth it) at
heysigmund.com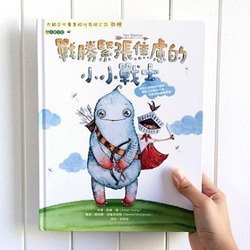 ---
Comments (0)
No comments have been submitted yet.
Why not be the first to send us your thoughts
Leave A Comment


Thank you for your comments,
they will appear shortly once approved.