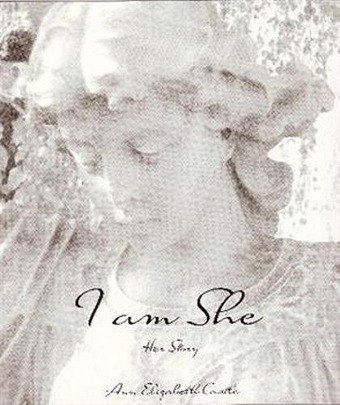 I am She: Her Story
Author

: Ann Elizabeth Castle
Illustrator

: Amanda Tye
Age :

13 years
Sophia is instructed by Source to create a new planet named Earth and 12 Angelic Beings are summoned to assist. The dark creation of original sin is examined. Photographs and artwork bring the text to life. I am She will lead you to the source and the journey home. May her teachings survive and inspire the ones to come. Throughout history women have lived with the SHAME stemming from the creation myth of Adam and Eve. Ann E. Castle reveals a new creation story, one that allows women to release their Shame and empower themselves. She examines and demolishes the concept of Original Sin and calls it the Unholy Myth, a myth that enslaves women. I am She is a book that every woman needs to have in her library whenever she feels the bonds of ancient stories that enslave her.
Release date :

1st March 2012
About the Author
Author : Ann Elizabeth Castle
Ann's welfare work with troubled teenagers exposed her to the hidden pain of women. Her experiences in India and other cultures enabled Ann to explore the dark creation myth.
READ MORE

ABOUT THIS AUTHOR
There are no reviews of this book, why not be the first to leave us your thoughts
Other books you may also be interested in