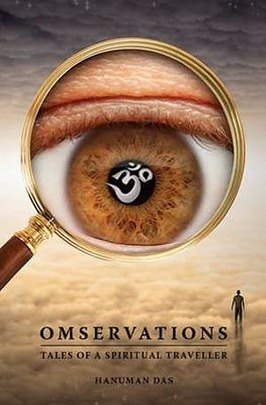 Omservations: Tales of a Spiritual Traveller
Author

: Hanuman Das
Age :

13 years
Omservations is the collection of observations, tales and practices of Hanuman Das, a spiritual teacher, yogi, husband, writer and general aficionado of life. Thoughtfully written with personal touch and loving dedication, these chapters come together with an embrace of Eastern philosophy, global theology and the experience of modern life.
Release date :

1st September 2015
About the Author
Author : Hanuman Das
Hanuman Das is a dedicated student and practitioner of sprirituality and religion. In his early 20s he began to ask if there was something more, and this question led him on a search that continues to this day. He dlights in all spiritual traditions and sees the truths that are threaded through them all. Hanuman Das teaches meditaiton, self-inquiry...
READ MORE

ABOUT THIS AUTHOR
There are no reviews of this book, why not be the first to leave us your thoughts
Other books you may also be interested in