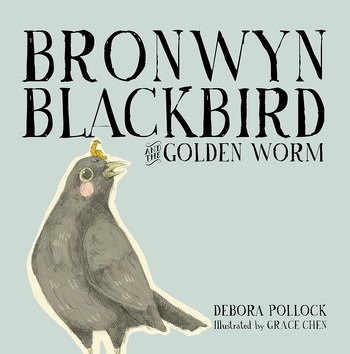 Bronwyn Blackbird and the Golden Worm
Author

: Debora Pollock
Illustrator

: Grace Chen
Age :

3 - 6 years
Bronwyn Blackbird has one wish: to live in a grand garden.
One day, Bronwyn discovers that if she finds a golden worm, it will grant her a wish.
Does Bronwyn find the golden worm?
Will she get her wish?
Release date :

1st October 2014
About the Illustrator
Illustrator : Grace Chen
Grace Chen is a Sydney-based animator and illustrator with a passion for animals, nature and magical themes. She graduated with first-class honours at UNSW Art and Design and is now currently working in animation. Throughout her life, she has been inspired by colourful, heart-warming art which spans from the impressionists to Pixar. She hopes to convey a sense of wonder and joy through her own work.
READ MORE

ABOUT THIS ILLUSTRATOR
There are no reviews of this book, why not be the first to leave us your thoughts
Other books you may also be interested in
Empty
From

$17.99
Hardback
Paperback