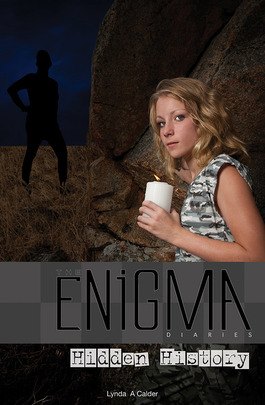 Hidden History: The Enigma Diaries 1
Author

: Lynda Calder
Age :

8 - 12 years
The Enigma Diaries 1: Hidden History

Cassandra Jessica Reid is a little bullied and teased at school.
Her coded personal diary will never be cracked by anyone: that is until she finds herself in a strange place... or is it a strange time?
An exciting science fiction adventure that will appeal to young readers with a love of twists and paradoxes.
Release date :

1st January 2012
About the Author
Author : Lynda Calder
Lynda Calder has always liked to write; from Kindergarten to the HSC, creative writing was second only in popularity to Maths (and, maybe Science). A mother of two teenage boys, former Electrical Engineer, Physics/Maths teacher and now, professional volunteer, she has woven her experiences and expertise into novels that play with time travel in The...
READ MORE

ABOUT THIS AUTHOR
There are no reviews of this book, why not be the first to leave us your thoughts
Other books you may also be interested in