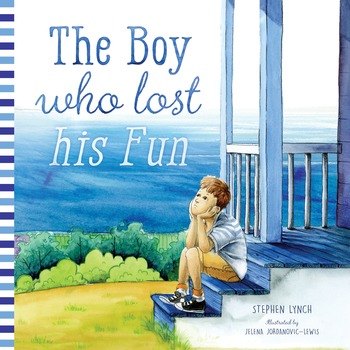 The Boy Who Lost His Fun
Illustrator

: Jelena Jordanovic-Lewis
Age :

3 - 6 years
When Henry wakes up one morning, he discovers that he's lost his fun!
Join Henry as he discovers the meaning of true happiness.
Release date :

1st August 2020
About the Illustrator
Illustrator : Jelena Jordanovic-Lewis
Jelena is an illustrator born in Old Yugoslavia but grew up in Germany. Her passion for understanding the dynamics of nature led her to study physics, and work as a researcher. She recently returned to her first love of drawing and painting, fuelled by her introduction to art when she was young by a classical Serbian artist. Jelena lives with her brave, adventurous baby girl and her lovely husband in the UK, but she tends to move where the winds of life take her.
READ MORE

ABOUT THIS ILLUSTRATOR
There are no reviews of this book, why not be the first to leave us your thoughts
Other books you may also be interested in
Empty
From

$17.99
Hardback
Paperback