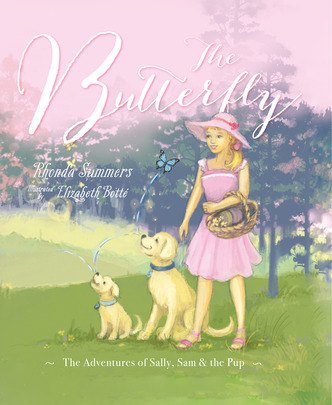 The Butterfly: The Adventures of Sally, Sam & the Pup
Author

: Rhonda Summers
Illustrator

: Elizabeth Botté
Age :

3 - 6 years
An illustrated story of Sally, Sam and the pup.
They all meet a butterfly trapped in a window.
After setting it free, they receive a mysterious fairy-like invitation to the Butterflies and Fairies' Picnic!
Release date :

17th June 2019
About the Author
Author : Rhonda Summers
After the passing of her beloved parents, Rhonda started thinking of the characters and storylines for 'The Adventures of Sally, Sam and the Pup' to lift her spirits. She has written eight stories in the series with a ninth in her head, yet to be formally written. 'The Butterfly' is Rhonda's first published book, inspired by a real life encounter...
READ MORE

ABOUT THIS AUTHOR
There are no reviews of this book, why not be the first to leave us your thoughts
Other books you may also be interested in