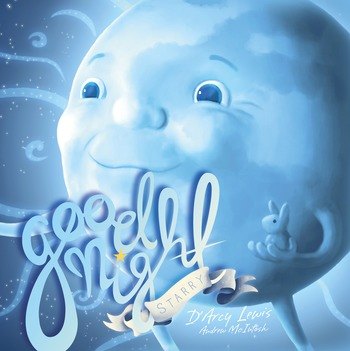 VIEW TEACHERS NOTES
Goodnight Starry
Author

: D'Arcy Lewis
Illustrator

: Andrew McIntosh
Age :

3 - 8 years
Say goodnight to the Earth and amazing members of her celestial family with this beautiful bedtime story book.
Budding stargazers will discover how each of the planets and other objects in the solar system watch over them each and every night, and explore a little about what makes each member of the Earth's family so very, very special.
Visit www.goodnightstarry.com for more details and fu
Release date :

18th October 2018
About the Author and Illustrator
Author : D'Arcy Lewis
D'Arcy Lewis was born in Western Australia and his love of starry nights began under the clear desert night skies of Kalgoorlie. Later, in the chilly winter night skies of Canberra, he also discovered the importance of a good pair of thermal underpants. 'Goodnight Starry' is his first children's st...
READ MORE

ABOUT THIS AUTHOR
Illustrator : Andrew McIntosh
Andrew McIntosh is a part time digital illustrator from Melbourne, Australia. Ever since Andrew can remember, he has had a pencil and paper on hand. He started his artistic career in the video games industry focusing on Pixel art, 3D modelling and UI design. In his spare time, Andrew paints whimsica...
READ MORE

ABOUT THIS ILLUSTRATOR
There are no reviews of this book, why not be the first to leave us your thoughts
Other books you may also be interested in