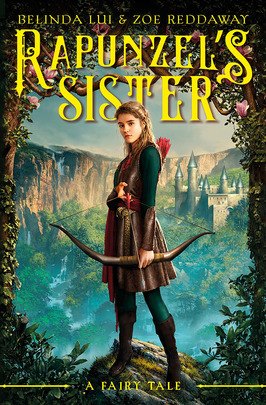 Rapunzel's Sister
Author

: Belinda Lui & Zoe Reddaway
Age :

12+ years
You know the story of Rapunzel... but did you know that she had a sister?
Princess Miri of Magnolia Kingdom uncovers a startling secret. She has an older sister she's never been told about! This discovery unravels a dark past that has plagued the kingdom for years. Determined to find her sister and bring her home, Miri embarks on a daring journey against all odds to save her and defeat the witch once and for all.
Release date :

17th October 2018
About the Author
Author : Belinda Lui & Zoe Reddaway
When she was in year 5, Zoe drew a picture of a girl with long hair in a tower, but instead of labelling it as Rapunzel, she wrote down 'Rapunzel's Sister'. She showed it to her mum and the story started to blossom. They wrote the book together, with Zoe illustrating a few of the characters so that her mum could describe them. Performance arts is ...
READ MORE

ABOUT THIS AUTHOR
There are no reviews of this book, why not be the first to leave us your thoughts
Other books you may also be interested in