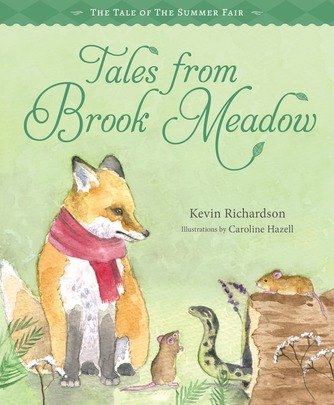 Tales from Brook Meadow: The Tale of the Summer Fair
Author

: Kevin Richardson
Illustrator

: Caroline Hazell
Age :

6 - 8 years
When the Summer Fair comes to Brook Meadow, there is confusion and upset amongst the animals. Does the day end well?
Release date :

6th January 2021
About the Author and Illustrator
Author : Kevin Richardson
Kevin's debut book series, 'Tales from Brook Meadow', grew out of a lifelong passion for the environment and desire to teach others the importance of respecting the world around us. 

 Kevin's love of the outdoors started as a small child in southern England, where he would regularly fish ...
READ MORE

ABOUT THIS AUTHOR
Illustrator : Caroline Hazell
From the age of seven, Caroline spent her Saturday mornings sketching with her mum, a portrait artist. Caroline has been drawing ever since, and decided to make it her career after she had her first child. She also started a company teaching arts and crafts to children. Over the last 11 years, Carol...
READ MORE

ABOUT THIS ILLUSTRATOR
There are no reviews of this book, why not be the first to leave us your thoughts
Other books you may also be interested in